What can wedding cards laser cutting machines do
Views: 0 Author: Site Editor Publish Time: 2021-06-03 Origin: Site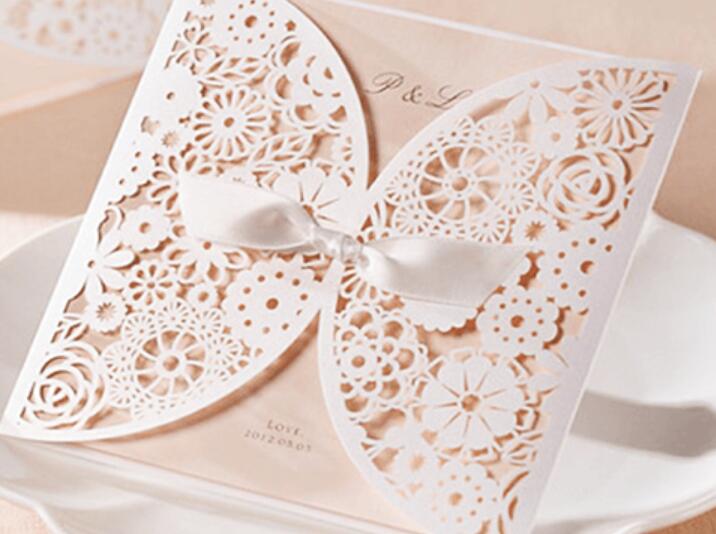 As the application of lasers in various industries has become more extensive, the processing technology of lasers on paper has also been continuously improved, and laser processing has become a huge driving force for the development of the paper industry. Our company, Wuhan Sunic Photoelectricity Equipment Manufacture Co.,LTD, is a domestic enterprise that has launched wedding laser cutting machines, which greatly meets the market's demand for high-quality wedding-related products.
What can wedding cards laser cutting machines do?
Our company's wedding cards laser cutting machines can produce wedding greeting cards, 3D three-dimensional greeting cards, cake strips, art paper lamps, stamps and stickers, which are all necessary items for weddings. The beauty of greeting cards lies in their shapes and hollows, which give people a three-dimensional enjoyment visually. Our company's wedding cards laser cutting machine integrates cutting and engraving functions, which can print many innovative and unique patterns. The patters, which have an insurmountable superiority by hand, can increase the three-dimensional feeling of the greeting card. Nowadays, wedding cards laser cutting machine has also been used to produce wedding paper products. An invitation card is engraved by a wedding cards laser cutting machine to give your wedding a perfect and enviable opening. In addition, the laser hollowing has a magical processing effect, which can make the ordinary candy box suddenly become extremely delicate. Laser hollowing can make very gorgeous and beautiful cake borders. They can be used as decorations for snacks, cakes, fried foods, frozen foods and other foods, which can add a lot to the party. The improvement of laser processing technology enables the processing of three-dimensional greeting cards and three-dimensional paper molds.
What are the advantages of our company's machines?
I will take the fiber laser cutting machine SFC3015 as an example, which is highly recommended by our customers.
It uses optical fiber transmission. On the one hand, it has high photoelectric conversion rate and low energy consumption, which can save operating costs and achieve the highest productivity. On the other hand, it can save external optical path lenses and has a stable structure to avoid external optical path loss. Besides, the fiber optic laser does not need to use working gas during operation, and does not need regular maintenance, and has low operation and maintenance costs. The bed adopts a frame structure welded by high-quality steel plates and pipes, which has excellent shock resistance, high rigidity and stability. Driven by double gantry servo motors, it runs at a high speed and steadily with high acceleration. What's more, it adopts double-sided gear rack transmission imported from Germany and imported linear guide rail to ensure high cutting speed and precision. Last but not least, it adopts China's advanced CNC system software and supports various professional software such as CAD and CorelDraw.
Why can you trust our company?
Since the first laser scribing machine came out and replaced imports, the company has maintained close cooperation with scientific research institutions at home and abroad for a long time. It has a group of engineers and technicians dedicated to laser applications and senior experts in the solar energy industry, always standing in laser technology and solar energy. At the forefront of application, we take "developing the laser industry and revitalizing the national industry" as our mission, adhering to the business philosophy of "customer-centered, and success with customers", adhering to the product design principles of "specialization and practicality", and we are dedicated to serving Chinese and foreign enterprises. Provide a complete set of application solutions and complete system services, and continuously cast a new image of China's honest enterprise brand.
We supply customized laser solution for different materials processing, such as Invitation cards, Wedding cards, Pop up cards, Pop up books, Candy boxes, Paper Crafts Products and so on.
If you have a demand wedding cards laser cutting machines, you can visit us, the address of our company is NO.4 Huanglong Shan North Road, East Lake High-tech District, Wuhan City, China. I am confident that you will be very satisfied with our products after visiting. What's more, you can call us if you want to ask some questions. Tel:0086-27-59723899. Phone:0086-15671685368. Besides, you can also email zenger@sunic.com.cn to get more information or to order. Our WhatsApp: 008615671685368 and Skype: zenger-laser.