What is 3D pop up card laser cutting machine?
Views: 0 Author: Site Editor Publish Time: 2021-06-06 Origin: Site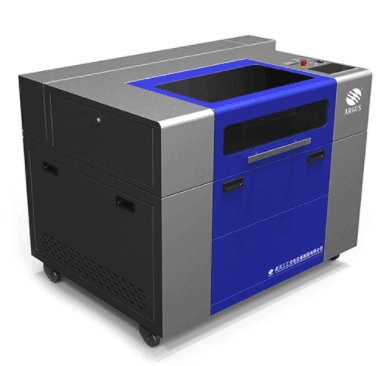 Paper carving originated in the Han Dynasty of China. The ancient paper carving art was mainly bred in the soil of folk art. The development was slow but never stopped. Although the form has not changed, it does not lose the spirit of innovation. Among them, the paper-carved lanterns with strong folk charm have created a classic chapter of Chinese paper-carving art on the basis of drawing on the artistic modeling of palace lanterns. Three-dimensional paper sculptures have great collection value, and the market also has a great demand for three-dimensional paper sculptures, so a 3D pop up card laser cutting machine was invented. How much do you know about the instruments for making three-dimensional paper sculptures?
What is 3D pop up card laser cutting machine?
As the name implies, 3D pop up card laser cutting machine is a device for hollowing, carving, processing, and printing on paper products. With the development of science and technology, it has become a popular trend to use laser instead of ink printing to perform a series of processing on paper products. At present, the commonly used paper hollowing methods include laser hollowing and mechanical die cutting. Laser hollowing locates the well-crafted cardboard and performs laser hollowing. The key to the technology is that the trinity of printing, hot stamping and laser hollowing must be precise and interlocking. Inaccurate positioning of one link will cause displacement and waste products.
What are the advantages of 3D pop up card laser cutting machine?
1. Fast marking speed: 12000mm/s marking speed and high-speed galvanometer scanning. Suitable for industrialized mass production.
2. Large marking range: marking, punching, engraving, cutting and other processes can be realized within the range of 800*800mm.
3. Good equipment stability: the use of fully enclosed light paths, imported CO2 radio frequency lasers, and strict multiple protection and control design to ensure the overall stability of the equipment.
4. The equipment is easy to operate: the dedicated control software is compatible with AutoCAD, CorelDRAW, Photoshop and other software output, and can realize automatic arrangement and modification of text symbols, graphic images, bar codes, two-dimensional codes, automatic serial number increments, etc., and supports PLT, PCX, DXF, BMP, JPG and many other file formats, you can directly use the TTF font library.
Why can you choose our company?
Our company's 3D pop up card laser cutting machine has the characteristics of high processing accuracy, high degree of automation, fast processing speed, high processing efficiency, and simple and convenient operation. Therefore, the3D pop up card laser cutting machine is being promoted and popularized in the paper industry at an astonishing speed. It can completely overcome the time-consuming and environmentally unfriendly shortcomings of traditional paper product printing, and adapt to the trend of paper production technology. And we have very good pre-sales service and after-sales service. If you have any questions, you can contact us at any time, and we will definitely be able to solve the problem for you.
We supply customized laser solution for different materials processing, such as Invitation cards, Wedding cards, Pop up cards, Pop up books, Candy boxes, Paper Crafts Products, Garments Heat transfer vinyls, Acrylic, PMMA, LGP, Jeans Wash, Leather, Fabric, Textile, Wood, MDF, Glass, Laminate Materials, Marble, Flexible Package Film, Metal and Kinds of Plastic Products, and so on.
If you have a demand for3D pop up card laser cutting machine, you can visit us, the address of our company is NO.4 Huanglong Shan North Road, East Lake High-tech District, Wuhan City, China. I am confident that you will be very satisfied with our products after visiting. What's more, you can call us if you want to ask some questions. Tel:0086-27-59723899. Phone:0086-15671685368. Besides, you can also email zenger@sunic.com.cn to get more information or to order. Our WhatsApp: 008615671685368 and Skype: zenger-laser.